You can easily lose track of time and space while immersed in a game. What matters is that you're enjoying yourself. However, there are moments when the games we play shed light on the world around us. People with no background in the stock market may find it challenging to learn about it, but there are alternatives to reading books and taking notes, such as playing games.
These games share a common quality: they encourage player participation. In reality, game designers may improve engagement and motivation by giving players action in what would otherwise be a passive activity. However, these games also provide a solid basis for learning about investing and making better selections when buying or selling excellent stocks.
These games are not only educational but may be used to instruct young players about the stock market. The stock market is stimulated by these games, and you can gain valuable experience without risking real money. Read on to learn more about these games.
How Can One Play the Stock Market?
Investing in the stock market is the best option available. If you play your cards well, you can make a tonne of cash quickly and easily here. Many people are wary of making market investments due to a lack of financial resources and an accompanying lack of confidence in their abilities. However, there are a wide variety of entry-level investment opportunities that don't require a monetary outlay.
Playing Games is One Option
Making money is important, but so is having a good time. In addition to having fun, you may pick up useful knowledge about the stock market and how to play the game at the same time. The games mimic the real-world stock market using fictitious money and property. There is a wide range in complexity among these games. Although they range in complexity, they can all help you learn stock market tactics and have more fun doing it.
Participants can use virtual funds to simulate stock trades on their computers or mobile devices. The stakes are usually lower than in the real stock market, or the money used is fictitious. The basic goal of these games is to provide a risk-free environment in which players can practice or enjoy trading stocks. The stock market's volatility can be used to set the stage for healthy competition.
When It Comes to the Stock Market, What Are the Advantages of Using Games as a Teaching Tool?
Learn the Ins and Outs of the Stock Market Without Putting Your Money in Danger
Buying and selling stocks over some time to maximise profits is the essence of the stock market. Buying stock in a company that you believe will appreciate over time and then selling it at a profit is a simple way to make money. But let's say the business fails or the stock price falls below your initial investment. If that happens, you'll lose money on both the initial investment and any potential gains from selling the shares back after they've improved in value.
Certain stock trading tactics have proven successful in the past and may be employed by both beginners and seasoned pros. The key to ensuring your investments pay off is to learn the proper strategy. Investors can make a lot of money in the stock market, but it's also quite risky. Buying and selling publicly listed equities is what this refers to. Because of the emphasis placed on one's rank within an organisation, this type of investing is often referred to as "capitalism." Depending on the investment strategy you choose, the stock market might provide you with abundant chances or devastating losses. However, there are measures you may take at the outset of your investment to improve your returns.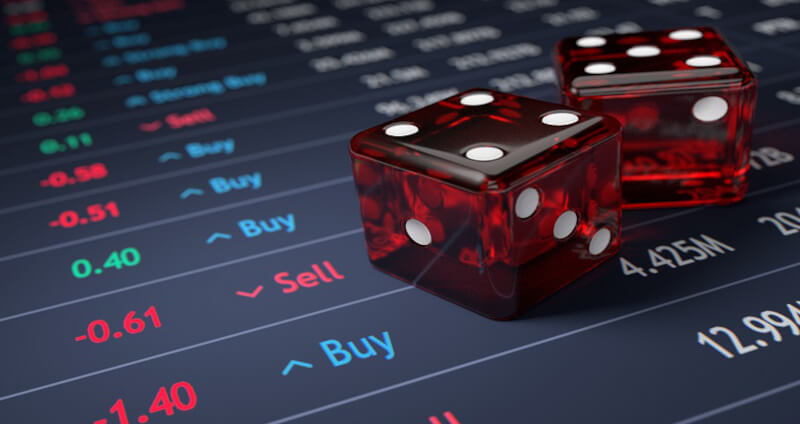 There are potential gains, such as cashing in on an opportunity, but also potential losses if you don't know what you're doing. Trading in general can be made more approachable to newcomers with the help of games that teach you about the stock market. As the popularity of online trading grows, more and more platforms have been developed specifically for this function. You can use these platforms to imitate the stock market and gain experience trading equities. You can participate in the stock market on your own or with others, and there is always something new to learn.
Financial stability is a necessity for many people in today's fast-paced environment. As gaming technology improves, virtual stock markets will become more accessible and lifelike. Because of this, more people have the chance to test their stock market trading skills. The best part is that you may play these games whenever you like and it won't cost you a dime.
Get Some Practising In
Theoretical and practical stock market training can be found virtually anywhere. However, success as a trader or investor can no longer be expected after only three to six months of formal education.
Trading is Not Just Something That Happens in Theory
Large sums of money invested in the stock market carry a greater risk. You'll want to have done this many times before. The ideal way to learn, however, does not involve financial support. If you put in the effort to learn the ropes before diving into the real market, stock trading can be lucrative.
As a prudent investor, you should always be aware of the state of the stock market. The market's volatility and the constant influx of new stock offerings make it difficult to keep tabs on your holdings. You need the plan to assist you to adapt to the ever-shifting conditions in this field.
To gain an understanding of how the stock market functions, try playing a game. These activities are not limited to educating children about investing. You will also learn how to budget and save effectively. This is because many games, like stock trading simulators, contain real-world financial concepts. Profits, capitalization, dividends, interest rates, and other financial metrics, among others, are common topics covered. To further your understanding of these ever-changing financial themes, try your hand at live trading with a stock market game.
That's why simulations of the stock market are gaining in popularity. They serve as an excellent learning tool for the ins and outs of the stock market. This is so because, unlike other stock market guides, it doesn't rely solely on theoretical concepts to help you win.
Master the Art of Stock-market Investing
Investments in the same company can be grouped into a portfolio. Long-term investors and traders frequently employ them to put their money into stocks, bonds, and other securities. The best stocks to purchase now that make up a market index, bonds, government bonds, real estate, gold coins, and precious metals are all common components of a diversified investment portfolio.
Monitoring your success and the market's current activity is crucial. However, it is important to keep in mind that we cannot rely on the reports of a single news source when making investing decisions. We need to know how our organisation fits into the larger context of our industry, the economy, and the world. Whether you're a novice or a seasoned investor, it's always important to maintain a strong portfolio.
Building a stock portfolio in the stock market is a great strategy for making money in the stock market. Determine what share of your portfolio you would allocate to each stake based on the current market capitalisation of each company. Your portfolio's stock types may suggest a different allocation of funds. 
You can utilise a stock market portfolio to make direct investments or to implement a diversified investing strategy. Think about how much of your portfolio capital you want to allocate to each company based on its riskiness. Playing stock market games gives you real-world experience building diversified stock portfolios.
To What Extent Can One Simulate the Stock Market Today?
Financial Market Thriver
Play Wall Street Survivor, a free, web-based simulation of the business world. In this 1980s-set game, players can choose between the roles of investor and banker. The end goal is retirement and a life of leisure, thus the game is all about making money and building a portfolio.
It is the player's job as a banker to buy stocks and bonds and collaborate with other banks around the world to develop international ventures. Players assume the role of investors who buy businesses, take on debt, reap dividends, trade stocks, and look for companies on the verge of a turnaround to increase their financial returns. Understanding the ins and outs of investing is crucial to your success in this game. Play through this simulation to find out if you have what it takes to make it as a Wall Street trader.
Consider TD Ameritrade's Thinkorswim
Thinkorswim is an industry-leading trading platform that welcomes investors of all experience levels. Whether you're more of an aggressive or passive trader, the platform's many features might help you find your niche. You may enhance your trading skills and make better judgments with the help of Thinkorswim's robust charting and analytic tools.
TD Ameritrade's trading platform is called Thinkorswim. It gives investors a potent instrument for portfolio management and market research. Thinkorswim includes adaptable charting and research tools in its platform. Investors can go deeper into a stock's fundamentals, technicals, and values. The financial ratios and critical measures that investors care about, such as return on investment capital and price-to-book ratio, are all conveniently compiled in one place on Think, or Swim.
Investors Bears Bulls
If you like simulation games, Bear Bull Traders is a great choice. You play the role of a stock trader in this simulation game. You'll need to analyse historical earnings data to make educated guesses about the stock's future price movement. It's a competitive and entertaining simulation game. This simulator will allow you to compete against others online to test your tactics.
The bear-bull traders game is a virtual stock market competition between players. Bulls and bears make up the playing field. The goal of bulls is to develop an upward trend, whereas the goal of bears is to create a downward trend. In the course of the game, each participant can, within the bounds of their strategy, purchase and sell shares in various stocks at a predetermined price. When one company dominates too much of a market, the others will try to drive them out of business. The impressive numbers and polished visuals of this game have made it a hot commodity.
TradeStation
TradeStation is an online trading platform created to reduce the complexity and cost of investing in the stock market. Traders can see charts for several time frames and select their favourite interface in Tradestation's built-in charting software. In addition, traders can use TradeStation intuitive platform from any location by downloading the app for iOS and Android.
TradeStation is a comprehensive trading platform that prioritises user-friendliness. It's accessible on a wide range of gadgets, so you may trade with simplicity no matter what device you use to connect to the internet. You can reach their helpful customer service staff at any time, day or night, with any inquiries or concerns you may have. TradeStation could be useful if you're considering investing in stocks or engaging in day trading. The inexpensive prices and user-friendly interface of this service make it a strong contender.
NinjaTrader
NinjaTrader is a no-cost alternative to other trading simulators. It helps you learn about the stock market and how to trade it through the use of technical indicators and clear graphics. The UI is intuitive and straightforward, but more complicated capabilities are available for those seeking greater precision in their trades. Quickly adapt your approach to the changing market conditions with the help of the software's real-time statistics and trade notifications. But most importantly, NinjaTrader is user-friendly and may even help inexperienced traders earn money.
Although it's a great resource for newbies, some traders may be unfamiliar with its various features. You may have a great time studying the stock market with the help of NinjaTrader.
Stock Market Game by Investopedia
Stock prices are notoriously volatile in the financial industry. Numerous variables contribute to these swings, but the one we can't influence is the human mind. That's why it's crucial to retain our cool when buying and selling stocks.
The Investopedia Stock Simulator is one tool that can be used for this purpose. You can put your investment theories to the test on actual market data spanning many periods and situations. This tool's comprehensive charts make it simple to evaluate the potential returns of your investments over time intervals of your choosing. If your broker doesn't provide this, it's still your best bet for getting accurate predictions of which stocks will move and how often.
Investopedia's Stock Simulator allows you to virtually buy and sell any stock in the market. With an intuitive interface and smart algorithm, the simulator generates likely results from any best stocks to buy right now recommendation, and there are a wide variety of supplementary articles and videos covering everything from investing basics to investing portfolios. It's a great resource for novice and seasoned traders alike. Today's volatile markets make it difficult to know where to begin. To help you put your investment strategy to the test, Investopedia has created a Stock Simulator.
TradeHero
What images do you conjure up in your head when I say "trade"? Perhaps the most prevalent one is the concept of exchanging one thing for another. However, a novel approach to business is quickly gaining traction: exchanging virtual currencies. TradeHero was created in response to the growing demand for cryptocurrency exchange services. It's a web-based trading hub that provides numerous services designed to boost users' profits when dealing with cryptocurrency.
In addition to its core offering of cryptocurrency trading, TradeHero also provides technical analysis, one-on-one consultations, and educational seminars for newcomers. In addition, there is a sizable community surrounding it, so even those who are unfamiliar with cryptocurrency investment may quickly and easily pick up the basics from their peers. It's a fantastic environment for socialising and professional networking.
Children Can Learn About the Stock Market by Playing Games
Do you worry that your children spend too much time playing mobile phone games? If that's the case, there's a lot more you can teach kids outside of budgeting and gaming. Playing stock market games is a great method to teach kids about the stock market and finance.
Introducing youngsters to the stock market through games has numerous positive outcomes. This includes the opportunity to engage young people's interest in economics and finance through games. Here are some suggestions for using stock market games as a teaching tool with your kids.
Although stock markets have been operating for centuries, they were made much more accessible by the introduction of computers in the early 20th century. Stock Market Games, which mimic the trading process on several stock exchanges across the world, have gained popularity as a means of instructing young people on the fundamentals of economics, including the laws of supply and demand.
In light of recent reports of kids playing stock market games with their parents, it's clear that educating young people about the financial system is more important than ever. PAW Marketing Group's Stock Market Games As An Educational Tool For Children is a fun and interactive way for parents and teachers to educate children on the stock market and its relevance to modern life. Here are some resources for introducing kids to the stock market:
A Critical Takeaway
The Learning Point stock market game makes learning about the stock market exciting, informative, and engaging. Students can learn valuable life lessons like saving, planning, and taking responsibility for their actions while playing a game that simulates the stock market. First, students register an account and fund it with $100. They are then given the option of investing in Nintendo stock or Amazon shares. Portfolios are reset daily, but at the end of the game, everyone has the same amount of money. At the end of each month, you will receive a comprehensive report detailing all charges, as well as your current account balance and earnings. Those who have shown exceptional thrift will earn a score boost and more coins for their portfolios.
Panic in the Stock Market
Young players begin with a virtual treasure chest filled with virtual treasures in their game account. They must then keep an eye on stock prices and select how much of their future earnings to invest in stocks at various levels of profitability to continue receiving future threats. Players get experience in stock trading by simulating the process of deciding which stocks to buy and sell at a given time.
Where Do I Even Begin With Stock Market Games?
There are a plethora of games and entertainment options available nowadays, and it can be difficult to sift through them all to find truly worthwhile ones. That's why trading and investment simulation games are so helpful. It's entertaining and a welcome diversion from the stresses of the day.
Start playing a stock market game right now if you want to increase your knowledge of the financial markets. It's not as hard as you might imagine to figure out how to play the stock market games. Many important abilities that are necessary for long-term success can be learned via education and experience. You may take what you learn from these games and apply it to real-world investing. Now, some advice for novice investors:
The Initial Investment Should Be Modest
The best method to begin is to buy one share of stock, but you shouldn't stop there. Instead, as you gain experience investing, you can increase your monthly investment amount. Then, if you've built up your self-assurance, it might be time to start investing in a small portfolio of stocks that fits your objectives and risk tolerance.
Don't Give in to Temptation and Risk Spending Too Much Money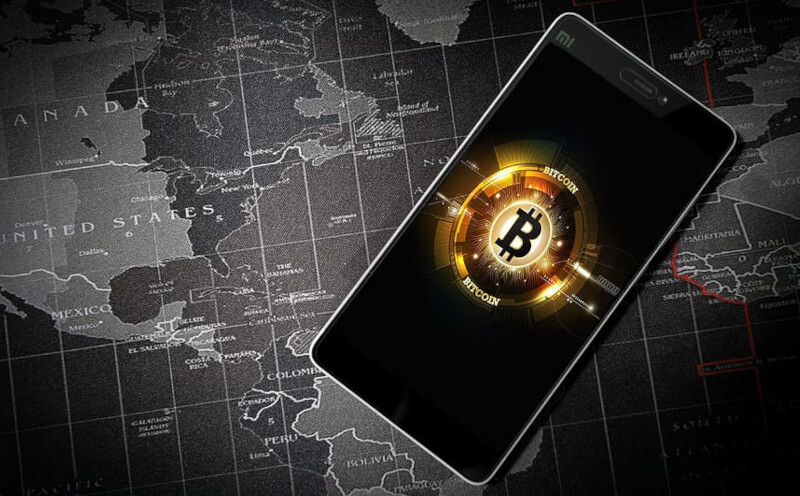 Everyone needs to invest some of their money at some point. Experts in the field of finance will tell you that it is in your best interest to think long-term while making financial decisions. However, there are instances when we need to act quickly on something that has the potential to be a fantastic deal, and this guidance isn't adequate.
Investing in something just because you think it looks good probably isn't a good idea. Companies with little to no revenue or high-risk investments like Bitcoin or new technology fall into this category. However, if you are not attentive when investing in the stock market, you could lose a substantial amount of money.
Make Amends for Past Errors
When it comes to financial matters, it's wise to follow the adage, "Don't put all your eggs in one basket." The typical investor puts all of his or her money into a single company. Doing so would be reckless and could potentially lose you money. A seemingly secure investment may not remain such in the long run.
Putting All of Your Money Into One Stock is a Risky Move
Investing in a single firm exposes you to a high risk of losing your entire investment if that company goes bankrupt. You should diversify your portfolio now because of the abundance of investment opportunities. If you spread your investments across several different businesses, you can lessen the impact of a single failure. Don't put all your eggs in one basket, as the failure of a single stock or bond investment could result in the loss of your entire portfolio.
You Can Learn A lot About The Stock Market Through Gaming
Those without any trading background may find it a difficult task to do. A good foundation for learning about investing and making smarter choices when buying and selling stocks can be found in these games. They provide players with a feeling of agency over a largely passive activity and provide a safe space to practice and improve without financial risk. Stock market simulation games are getting more accessible and realistic as technology improves. This means more opportunities for novice traders to gain experience. The best part about these games is that you can play them for free on the Internet.